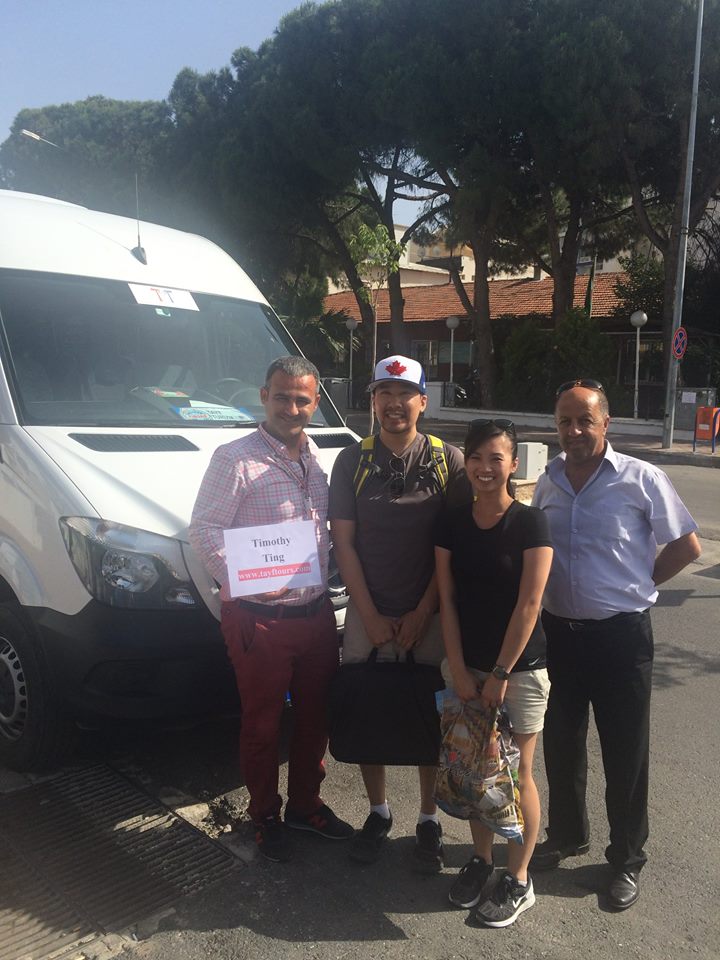 SOME TIPS FOR YOUR  TURKEY TRIP
WHAT TO WEAR 
Turkey gets very hot in the summer.
Bring sun screen, sun glasses, swim suits and a hat, as you will need them whole your trip. As well as those, you may want to bring light long sleeve shirts for evening walks. The breeze from the Bosporus may make you feel chill out.
Of course, comfortable hiking shoes are important during Ephesus & Cappadocia Tours.
As it will be quiet hot, the linen or cotton pens, shorts will not sweat you much.
DRESS REQUIREMENTS FOR THE RELIGIOUS PLACES OF WORSHIP
During two tours both Ephesus and Istanbul, there are only 2 important religious sites that
require a dress code, though the 'rules' are not strong.
Men or women can wear shorts; even the women can wear them if the shorts are covering the
knees. The rules are not so strict for foreigner travelers, but of course the locals will appreciate
any attempt of showing respect to the religious places.
Visiting a mosque or a church is a profound experience and one that will leave you feeling calm and serene. Be careful to follow the rules such as not make pictures to the people praying and dress appropriately as to not disrespect the worshipers – you are now in a muslim country. Recommended to have in your bag head coverings and wear knee-level clothes.
–          Blue Mosque visit (Istanbul) requires barefoot walking. Enter the prayer section inside a mosque barefoot. Leave your shoes at the shoe storage area near the entrance, or carry them in a bag. Step inside with your right foot first. Speak softly once inside.
–              At the House of Virgin Mary again the head and shoulders should be covered. At the
entrance there are scarves to 'barrow' for the visit. Again, being a religious place with priest and
monks, clothes that will cover the knees will be appreciated.
Throughout the tour shorts & tang tops are O.K. as long as you
MONETARY SYSTEM / Money, ATMs and Credit Cards.
Buy your Turkish Lira at the Istanbul airport from an ATM using a debit card, and buy enough for last you at your first days in Istanbul.
You can legally use your foreign currencies (mostly USD; EURO or GBP) in most places. You may have difficulty with other currencies.
It is recommended to have some Turkish Lira for small payments, or if you want to pay in foreign currency in such places you need to have small bills and/or coins. By giving large bills for a small payment you may risk upset the seller and also experience difficulties with currency rates for change.
Turkey has many Banks, and bank branches can be found almost everywhere. The big retail banks all have sophisticated ATMs, most of which give cash advances against foreign credit cards.
ATMs are available. US$ currency can be used throughout the country. If you need to change US$ to Turkish Lira, you can do it at the airport very easily. The rates almost all the same. Personal Checks are honored if you should do a big purchase and are treated like cash.
Personel Checks, If you want to make a purchase over $100 you can pay with your traveler's
checks. But cashing traveler's checks in a bank is expensive and not always easy. Do not rely on traveler's checks for cash.
Credit Cards are extensively used in Turkey. Yes you can use your credit card in many places in Turkey but please remind your bank or credit card organization that you are going to be in Turkey for a while. Because for some reason the banks or credit card companies block the card when they see purchase is made in Turkey. For your safety, do not send your card away with a waiter for example. It is better to go to the cashier with the card or just tell them to bring the POS machine to you.
Exchange offices offer fast service in and outside normal banking hours and at better rates than banks. They have their buying and selling rates announced on the wall and do not charge any commission and only change foreign cash currency. Passports are not required. In case you have any extra Turkish currency left with you, before your departure from Turkey, you can always change this into whichever currency you like at change offices available near ports or at the airports.
The unit of currency in Turkey is the Turkish Lira (TL). One Turkish Lira is devided into 100 Kurus. Types of available coins are: 1, 5, 10, 25, 50 kurus and 1 lira. Bills or banknote types are 5, 10, 20, 50, 100 and 200 liras.
WHAT HAPPENS IF YOU LOOSE YOUR PASSPORT?
Please take a photocopy of your passport with you and keep it is a different place than where you keep your passport. Having a record of passport makes it easier to get new passport.
(This does not happen often but it is nice to be prepared)
MEALS / DRINKS
Turkish food has enough variety to meet every one's need. Vegetarian menus are available in most places. Food is always plentiful and delicious, you won't go home hungry or lighter. Some favorites included baklava, "meatballs" [Adana kebab], dolma, Doner kebab, and salads, mezes…
If special diet food is required you need to warn the waitress to make them aware what do they offer you.
Liquor [wine, beer, spirits] are 2-3 times as expensive as in the U.S.; if you enjoy a cocktail before dinner, consider buying a bottle from duty free before you board your international flight.
Try to buy your bottled water at a grocery/market near your hotel: And drink during the tour days as you will sweat lots.
Avoid your hotels' mini bars. It can cost you more than regular price list of a restaurant.
If you are in Istanbul on a Sunday night and you've never seen a dervish performance, attend the Galata whirling dervish performance: it's a 5-minute walk from the Galata Tower and the real thing -not a floor show put on for tourists, although probably everyone in the audience may one.
PLUG TYPE FOR ANY ELECTRONIC GADGETS
All you need is a single 2-round-prong European-style plug adapter; all hotels use this type. So you need to purchase a converter in advance from the USA or at the airport. Usually, it is a bit expensive at the airports.
GRATUITIES
Tipping is not included in our service fees. It is never mandatory although it is always appreciated and depend always on the satisfaction of service(s).
LOCATING our TOUR GUIDE
Your tour guide will always be waiting for you at the confirmed sight with a name sign.
In HOTEL our representative, driver and/or guide waits for you at the hotel's reception and/or lobby.
Please aware the hotel concierge which can identify us.

PROGRAM ORDER
The order in which visits are mentioned might be changed and/or adjusted according to circumstances. We also purchase almost all the entrance tickets in advance to avoid waiting in lines to enter the sites.
ENTRANCE FEE to the HISTORICAL SITES
The entrance fees to the historical sites ARE included in our tour fees. Same as for the parking.

HOW SAFE IT IS TO TRAVEL IN TURKEY?
It is as safe as any other European country even though Eastern Turkey has suffered from terrorism until the year 2000 due to the P.K.K terror organization claiming a separate Kurdish state. The western part of Turkey has always been quite safe in every aspect. Pick pocketing case is as common in big cities such as Istanbul, Izmir as in Rome or London. Mugging is not very common but it is also a case in the back streets of Istanbul. (Avoid accepting drink or food offers from strangers or any invitation to the bars or entertainment places). Locals are very friendly, shop-keepers often approach to the tourists walking past their shops, they sometimes get very persisting and groovy even though they don't mean any harm, it may get really annoying.

VISA REQUIREMENT
Please note that visas are the responsibility of the individual traveler.
Non-U.S citizens must apply for tourist or business visas before traveling to Turkey. Applicants should contact the relevant Turkish Consulate in person, by mail or by a courier service. Citizens of most countries can obtain a visa at the border or applicants outside the United States should contact the nearest Turkish Embassy or Consulate to learn their visa requirements and procedures. Turkish missions abroad are listed at http://www.mfa.gov.tr/default.en.mfa
To apply the visa online, please follow the link https://www.evisa.gov.tr/en/
Remark: Information provided above is believed to be reliable now. However, we cannot guarantee that information will be accurate, complete and current at all times. Therefore please check the links that I have provided above before you take action for the Visa.
SHOPPING IN TURKEY
The wonderful architecture and sights and smells of the East make shopping in Turkey a great day out. It is quite impossible to think of your visit in Turkey without the thrill of shopping. Shopping in Turkey is irresistible for the wide range of unique and beautiful items. Once you see the variety of national products with Turkish style, you will want to take some home to share with your family and friends. Such as: Turkish or Oriental carpets; leather goods; an exquisite piece of gold and/or silver jewelry; traditional hand painted ceramics and porcelain; attractive hand beaten Cooper goods; pottery; handmade crafts; meerschaum pipe; a luxurious pashmina shawl, wrap or scarf; textile; Lokum=Turkish delight; baklava; Turkish coffee; Turkish tea; spices; olive oil.
Traditionally in Turkey, it is believed that a simple blue eye glass can ward off evil and bring luck and success. You can see blue eyes hanging in homes and shops or incorporated into buildings and jewelry. Blue eyes come in all shapes and sizes and make an authentic and inexpensive souvenir of Turkey.
Please contact us for any other questions you may have regarding Turkey.